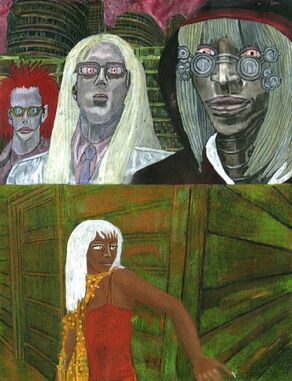 Imagine a towering luxury condominium—a soaring spiral structure with wide carpeted hallways and hundreds of luxurious suites. You have it all to yourself with state of the art technology so you do not even have to clean up any messes or even change the pool water or tend the lush topiary gardens. You do not even have to scavenge for food and fresh water when the automated system provides it for you.
A nice place for a vacation, you think. Living in the midst of Calpurnia—the once great capital and cultural heart of the Simak Islands. It must have been a very remarkable place at the height of its time although you will find that hard to believe now; just one functional building out of hundreds of decrepit, weed-choked shells.

--your turn--
Community content is available under
CC-BY-SA
unless otherwise noted.